Literacy Training
Under the USAID/EDC SKYE Project two sets of literacy curricula were developed to meet the needs of youth who were totally illiterate as well as those whose literacy levels fell below a Grade three levels preventing them from becoming sustainably part of the work force.  The Basic Literacy Training dubbed 'Ready to Read' is 16 Weeks (240 hours) where learners will have the opportunity to learn to read.  The 'Pre Work Ready  training is designed to be an 8-week (160hrs) course and is a step up from the 'Ready to Read' Curriculum where it focuses on strengthening literacy with an infusion of work ready concepts.
The 'Ready to Read' curriculum is divided into two units:
Unit I introduces concepts in quick succession. Phonemes, vocabulary, writing practice and reading are introduced early on, to provide context for alphabet knowledge.
Unit II is dedicated to mastering old concepts and introducing several new ones that will be developed in SSYDR's ongoing literacy lessons.
Lessons follow a systematic sequence.  With some exceptions, youth will have phonics, vocabulary (DVI – direct vocabulary instruction), writing and reading.  On some days, lessons will include oral language development (OLD) and listening. Lessons will typically have a 'Getting Started' section which tells the trainer what materials will be necessary for the day.  Many games are also included to create a learn-with-fun environment.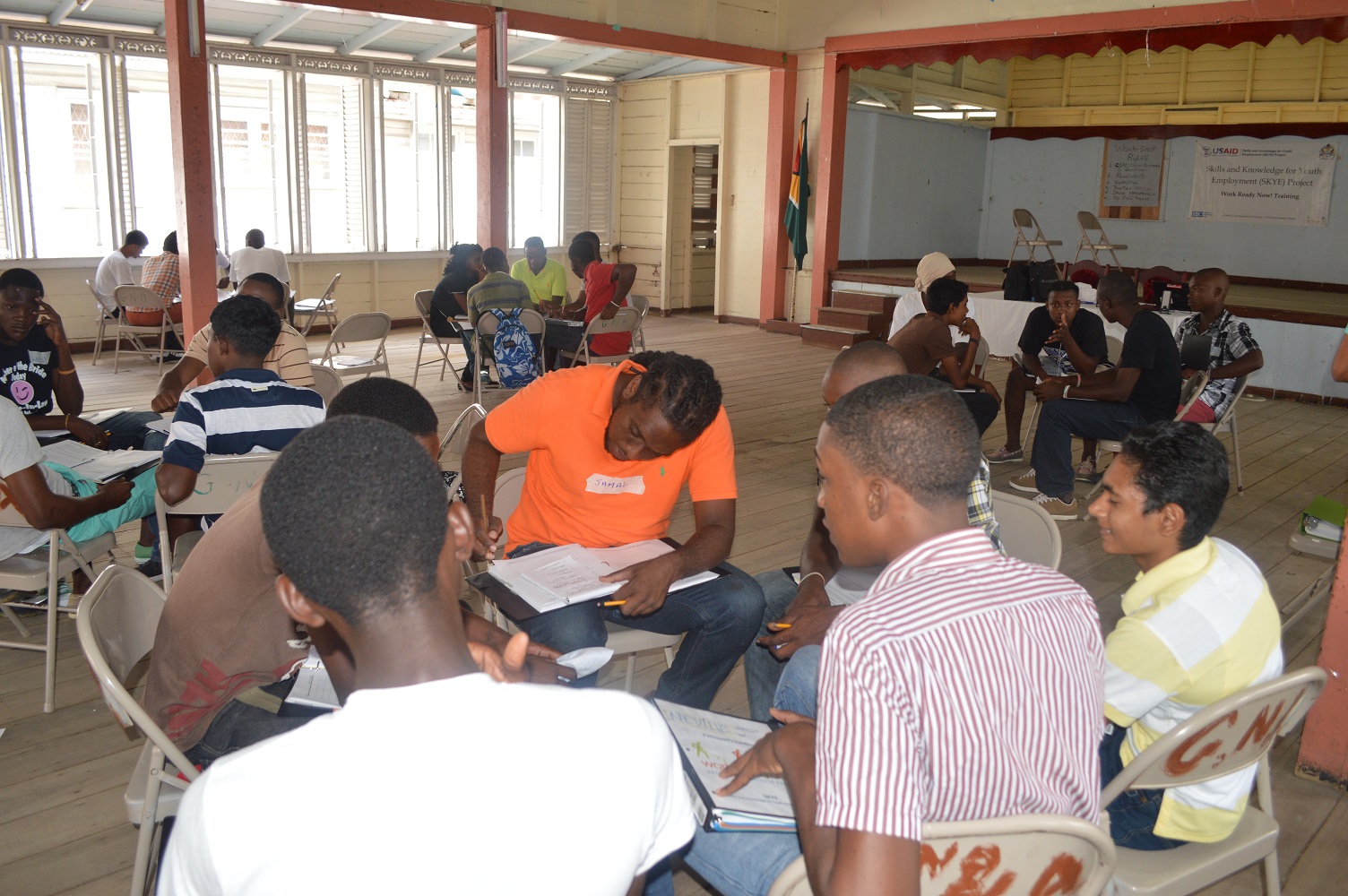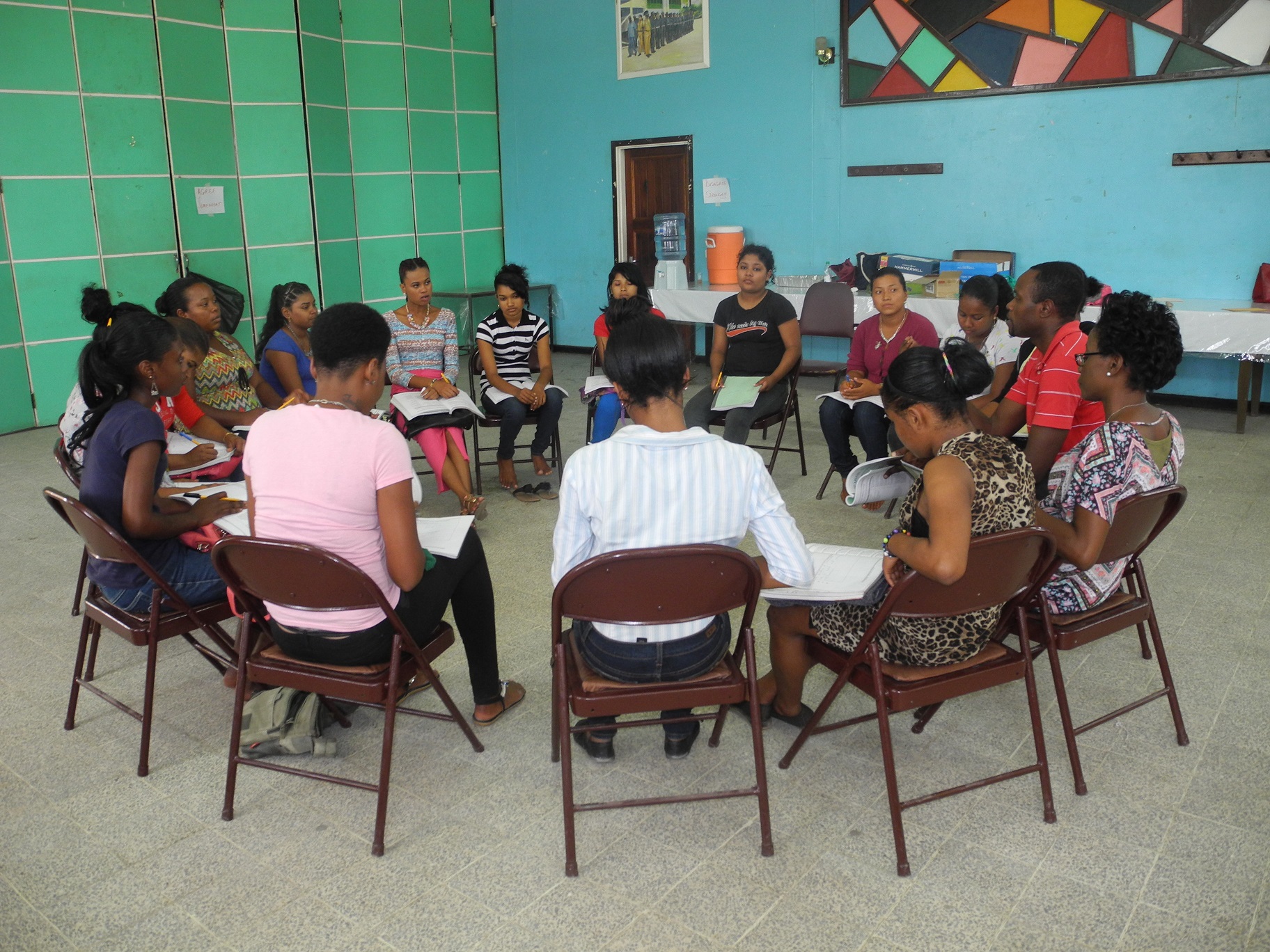 Unit 1 focuses on developing phonemic awareness. Therefore, the following time allotments are proposed:
| | |
| --- | --- |
| 90 min | Phonics |
| 30 min | Vocabulary |
| 30 min | Writing |
| 30 min | Reading |
Unit 2 focuses on putting phonemic awareness skills into context of reading and writing; the following time allotments are proposed and will be conducted for the same number of days:
| | |
| --- | --- |
| 45 min | Phonics |
| 30 min | Vocabulary |
| 60 min | Writing |
| 45 min | Reading |
The 'Pre Work Ready' curriculum is a basic literacy course that uses work readiness concepts to help participants improve their reading and writing abilities.  It guarantees them an opportunity to improve their foundation in reading and writing skills and build self-esteem and overall personal self-development.  Youth learners whose literacy level is determined as being between Grades 1-3, are the recipients of this training.
The literacy content follows the themes of work readiness:
Personal Development
Interpersonal Communication
Work Habits and Conduct
Leadership and Teamwork
Health and safety at Work
Worker and Employer Rights and Responsibilities
Financial Fitness
The literacy activities follow a weekly cycle and touch upon the 5 components of reading and writing skills:
Reading
Writing
Phonological awareness
Encoding
Phonics
Writing process skills

Generating ideas (pre-writing
Drafting
Editing
Revising

Fluency
Organization & structure of text (language conventions; style, clarity, coherence)
Comprehension
The weekly cycle of the Pre Work Ready literacy activities encompasses
Skill builder
Pre-reading activities
Read-aloud & Listening comprehension
Group reading & Reading comprehension
Review of phonics and
Group writing presentations & Self assessments